Back in April, we talked about the launch of OpenStack's Grizzly release and the new features -- including SDN support -- built into the orchestration platform.
Now it's summertime, and July marks three years since the initial OpenStack project took form. The folks there have compiled an infographic that encapsulates all the dev effort that began in 2013 and continues today.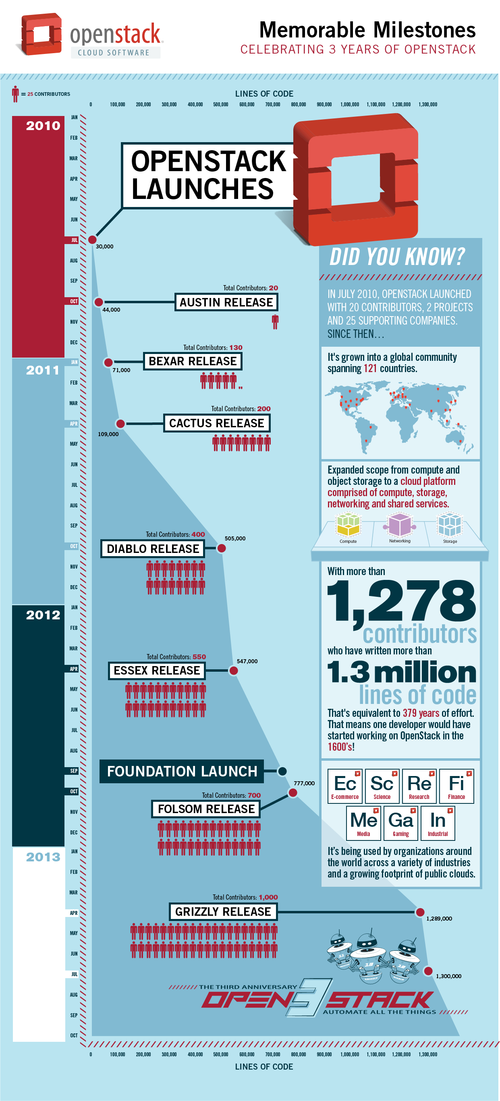 It's important to note that CloudStack and Eucalyptus and other open-source cloud management suites are thoroughly relevant and important -- they just haven't released any infographics this week.
If you'd like to see a bigger version of the graphic, you can find it here. In the meantime, use our comments area to share your thoughts about OpenStack, discuss whether it's cohesive enough to support enterprise cloud efforts, and analyze how it compares to the competition.
Related posts: